Doncaster councillor numbers: Boundary Commission pledges review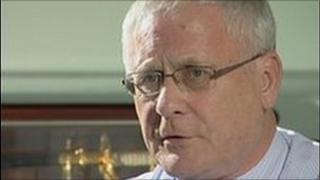 The Boundary Commission for England has agreed to provisionally review the number of councillors in Doncaster.
The pledge to look at the issue next year comes after calls from English Democrat mayor, Peter Davies.
Before he became Doncaster's directly elected mayor in May 2009, Mr Davies told the BBC that he would seek to reduce the number of councillors from 63 to 21 if he got the job.
He said he was "delighted" the proposal was being considered.
'Right direction'
"As a council we are faced with challenging financial times as a result of the £80m government spending cuts.
"Local authority spending in the region of £1.3m on 63 councillors over 21 wards, as well as further spending on free car-parking and permits, is in my opinion a waste of money.
"The spending cuts have meant many of our council services have had to become more rationalized and efficient in order to save much-needed money, and so I fully support the same process [which] needs to be applied to our electoral arrangements as we continue to try and find solutions against great budgetary pressures.
"Slowly but surely we appear to be moving in the right direction with this and I look forward to awaiting the outcome of further developments next year."
The Boundary Commission said it was prepared to carry out a review of the number, size and boundaries of wards in the borough.