'Piracy website' student fights US extradition bid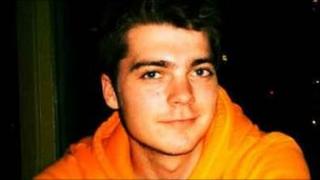 A student's website which helped people watch films and television shows for free was merely operating in the same way as Google, a court has heard.
Richard O'Dwyer, of Sheffield, is facing extradition to the US accused of copyright infringement.
The US authorities say the films accessed via the TVShack website were pirate copies.
But the 23-year-old's lawyer told an extradition hearing the website only pointed users to other sites.
Ben Cooper told Westminster Magistrates' Court: "His website linked to other websites in the same way Google and Yahoo operate.
"You were not able to view a film from TVShack directly.
"TVShack did not charge a subscription in the same way Google and Yahoo don't.
"It generated income from advertising, just as Google does."
Extradition 'not proportionate'
John Jones, for the US government, told the court: "TVShack had the top films listed on the home page so it wasn't merely a search engine."
The case was adjourned until 22 November for a further hearing at the same court.
Mr O'Dwyer, a Sheffield Hallam University undergraduate who lives on Shoreham Street, Sheffield, was released on conditional bail.
He was supported in court by his mother Julia O'Dwyer, from Chesterfield.
She said afterwards: "Richard tries not to dwell on it. He's back at university now and he's got all his mates around him.
"But we'd like a chance for an appropriate forum for this case. If people are committing a crime in England, they should be tried in this country.
"Is extradition proportional to the alleged crime? I don't think it is."