DVT death gamer's father launches safety website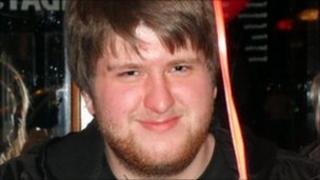 A man whose son died after playing video games for long periods has launched a website to raise awareness of the risk posed by excessive use.
Chris Staniforth, 20, who would play his console for up to 12 hours, died in May from deep vein thrombosis (DVT).
His father David, from Sheffield, believes the condition may have been triggered by long gaming sessions.
The site, Take time Out.Info offers tips for gamers on how they might manage their time more safely.
DVT can form during long periods of immobility and can kill if the clots travel to the lungs.
The Association of UK Interactive Entertainment [UKIE], an umbrella organisation that represents the interests of game designers and the wider internet entertainment industry said: "Video games should always be played as part of a healthy and balanced lifestyle.
"UKIE and the wider video games and interactive entertainment industry takes the health and wellbeing of consumers very seriously and promotes balance and moderation as part of its safe and sensible gaming messages.
"This includes recommending that gamers take regular breaks of at least five minutes every 45-60 minutes."
UKIE said it promoted that message and "other safe and sensible gaming tips" on its website
Computer records showed Mr Staniforth's son would sometimes play online on his Xbox for periods up to 12 hours.
The coroner said a clot formed in Chris' left calf before moving to his lungs.
Once there, it caused a fatal blockage, known as a pulmonary embolism.
Now Mr Staniforth wants to warn other gamers and raise awareness within the interactive games industry.
He said: "After Chris' death, I'm trying to do something positive.
"Really when you turn a game on, that's where the information should be.
"The information is on the gaming websites but it takes some unearthing and kids don't get a new game and check for safety information.
"I don't want to spoil the game but after a certain length of time there could be a message to remind people to take a break.
"There are story lines and you've got teams playing so it's very compelling and you can easily play for hours."