Doncaster mayor Peter Davies slams park and ride scheme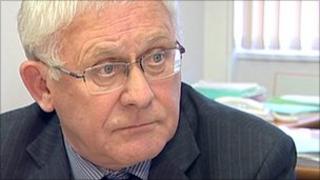 A park and ride scheme in Doncaster which cost £16.2m has been branded a "white elephant" by the town's mayor.
Figures obtained by BBC News show that a daily average of only 166 cars use the sites which were built to accommodate 750 vehicles.
Mayor Peter Davies said he wanted to "let people travel as they wish" and open the bus lanes to all traffic.
South Yorkshire Passenger Transport Executive (SYPT) said it was not "worried" by the figures.
The council introduced two parking areas in Scawthorpe and Rossington, on opposite sides of the town, in 2008 to allow the public to travel into the town centre using bus lanes.
'Closed down'
Since the scheme opened three years ago figures from SYPT show that the sites have been underused.
David Young, of South Yorkshire Passenger Transport Executive, said: "If I hadn't seen a growth, I would be worried. It has grown four times the amount now than when it opened."
SYPT admitted it was "slightly behind" its five-year plan but said it had seen a surge in other park and ride services that it manages in South Yorkshire.
Mr Davies said he wanted to see the scheme "closed down" and was asking the government to not favour one type of transport over another.
He added: "Lets get back to a fair society."