MEP raises questions over Sheffield City Airport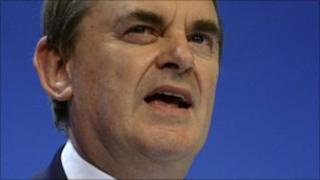 A Yorkshire MEP is calling for the EU to investigate the closure of a South Yorkshire airport.
Sheffield City Airport, which opened in 1997, operated as a commercial airport until 2001.
Eleven years after opening, the airport finally closed in April 2008 after an independent report said it was not viable.
Conservative MEP Timothy Kirkhope now wants an investigation as to whether taxpayers got value for money.
Mr Kirkhope told the BBC that there was "an awful lot of mist and uncertainty and unanswered questions" surrounding the airport.
"I was one of the people who were very supportive, when I first heard the plans for Sheffield to have its own airport," said Mr Kirkhope.
"I thought it was a very good idea for developing businesses and in particular business connections between Sheffield and other major cities in Europe."
At its financial low, the airport reported losses of over £1.1m. The airport blames its losses on limitations, such as a shortened runway.
The development company attempted on several occasions to extend the runway length to allow larger aircraft to land, but there was local opposition and planning permission was not granted.
There were plans to replace the failing airport with a heliport, however the former Sheffield City Airport site is now a business park.