South Yorkshire police claim most overtime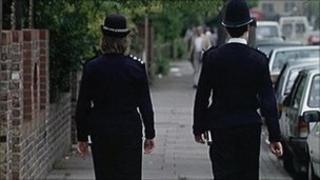 Police officers in South Yorkshire are paid the greatest amount of overtime of any force in England as proportion of the wage bill, a report has revealed.
However, efforts by senior officers to curb the bill have seen the payments drop from £8.3m to £7.2m a year.
The overtime costs were highlighted by an Inspectorate of Constabulary 'Value for Money Profile' project.
The authority has adopted a number of recommendations to control the costs.
Members of the police authority met on Friday to consider the issue and agreed on six recommendations put forward by the force's Task and Finish Group.
The members were told in a document: "South Yorkshire Police continue to have the highest police officer overtime spend nationally as a proportion of total police officer salaries.
"This was highlighted in Her Majesty's Inspectorate of Constabulary (HMIC) Value for Money Profiles.
"The Police Authority needs to be satisfied that the force has systems in place to continue to reduce overtime during 2011/12 whilst maintaining levels of service."
A spokesman for the authority said the recommendations, including detailed explanations of projected overspending and highlighting staff and officer claimants, would be enacted.
But the authority members were keen to point out that they would not further cut the overtime budget if doing so would compromise the force's efficiency.
The report also detailed the overtime for police staff and revealed this had seen an increase in spending. It said there was no reduction target for staff overtime in 2010/11.