Introducing South Yorkshire's unsigned musicians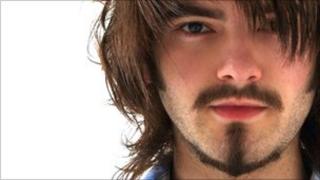 South Yorkshire has been a real hotbed of musical talent over the years.
From Arctic Monkeys to Pulp, through to The Crookes and Reverend and the Makers, many of our local bands have broken through into the big time.
And, of course, BBC Radio Sheffield plays its part with a weekly three hour showcase for all the best musical talent in the region - BBC Introducing in Sheffield.
The BBC in South Yorkshire is part of the Introducing strand which brings new and unsigned talent to the fore.
BBC Introducing in Sheffield
Presenter Christian Carlisle plays all the best tracks from the region's best acts, as well as bringing you all the latest gig news.
BBC Introducing in Sheffield is broadcast live from 1900 to 2200 BST every Thursday on BBC Radio Sheffield. If you miss the programme, do not worry - you can listen again via the BBC iPlayer.
BBC Introducing supports unsigned, undiscovered and under-the-radar music across the BBC - giving the best new artists broadcast opportunities on BBC radio, television and online, as well as chances to perform at major festivals.
The BBC Introducing Stage is now firmly established at many of the UK's major festivals including Radio 1's Big Weekend, Glastonbury, T in the Park and Reading and Leeds.
Bands and artists can upload their music on the BBC Introducing website - giving them the chance to be played out on BBC Radio.
Thousands of artists have uploaded their tracks so far.
Aspiring musicians
The Uploader was first launched in February 2009, giving aspiring musicians across the UK the chance to upload their music and get it direct to their local BBC Introducing show and chosen digital network.
Radio 1 gets notified of artists that are played out on local radio and digital stations, so the system acts as a filter ensuring the very best talent gets across the BBC.
Based on the postcode the artist submits, their music will go directly to their local BBC Introducing show for possible play out on that show.
If the show really likes it they can forward it on to a network show or suggest it for one of the festival slots.