Hospital apology for mistakes in Sheffield man's death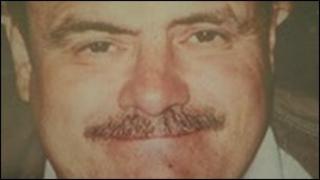 A Sheffield hospital has apologised "unreservedly" for mistakes that led to the death of a man who was given food despite being "nil by mouth".
Mark Ullyatt, 40, of Kiveton Park, was recovering from a bladder operation at the Northern General Hospital when he was mistakenly given a meal.
The food went to his lungs, he developed pneumonia and died.
Mr Ullyatt's family has criticised the hospital for taking nearly two years to investigate the case.
'Aftercare failed him'
Professor Mike Richmond, medical director of Sheffield Teaching Hospitals NHS Foundation Trust, said Mr Ullyatt's care had been fully investigated to establish if changes could limit the chance of a repeat of the same mistakes.
Sister Michelle Hilley said of Mr Ullyatt: "Really he shouldn't have died, the operation was a success, it was the aftercare that's failed him.
"If there had been communication between staff and doctors then they would have known Mark shouldn't have been fed."
She added: "If the hospital had been honest from the start we could have had closure earlier than later."