Child services 'improve' in Rotherham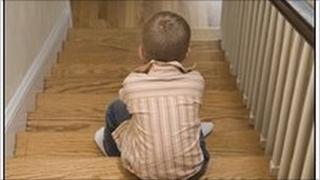 A government notice demanding improvements in child care at a South Yorkshire council has been lifted.
In December 2009 Rotherham Children and Young People's services department was issued with a "Notice to Improve".
The action came after the service was one of a number rated as "performing poorly" by Ofsted.
The Leader of Rotherham council, Roger Stone, said the notice had been a "wake up call" and significant improvement had been made.
In a letter to the council, Under Secretary of State for Children and Families, Tim Loughton MP, said the service had made "progress to date".
'Challenging times'
Councillor Roger Stone, Leader of Rotherham council, said: "This is good news for everyone who has worked so hard to make the improvements so that we can ensure our children and young people get the care, support and opportunities they deserve.
"The introduction of the notice was a real wake-up call to everyone and people have responded magnificently to the challenge and created strong foundations for the future development of services."
He added: "These are challenging times in the public sector but the removal of this notice and recent inspection reports and reviews show that by agencies working together in Rotherham we can make a positive difference to the lives of children and families across the borough."
The Improvement Notice was placed on the authority in December 2009 after the service was rated by Ofsted as "performing poorly".
Rotherham was one of a number of authorities which were given notice to improve by the government, although the level of intervention in Rotherham was lower than elsewhere, claimed the council.
Councillor Paul Lakin, Cabinet Member for Children and Young People's Services, said: "We are clear that there is still a long way to go and we have to build on the improvements we have made so that our young people reach their full potential."