Boyfriend who stabbed Polish student to death jailed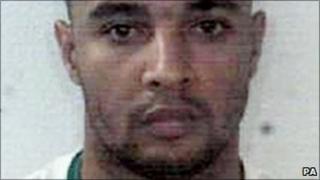 A man who stabbed his girlfriend to death after she told him she wanted to end their relationship has been jailed for life.
Weronika Gospodarczyk, 23, a Polish student, suffered 44 wounds when she was attacked at her Sheffield flat by Colin Campbell last September.
At the city's crown court, Campbell, 29, of Clinton Walk, Sheffield, had admitted murder.
He was jailed for life and ordered to serve a minimum of 15 years.
The court heard Campbell had murdered Miss Gospodarczyk on 24 September after she told him they wanted to split up and then received a text message from a friend.
Campbell repeatedly stabbed her with a kitchen knife.
He later told lawyers he was "mystified" by what had happened.
Sentencing Campbell, the judge, Mrs Justice Rafferty, said: "This was an attack, founded in resentment and jealousy, on a young woman whom you sought to possess."
The court was told the couple first met when Miss Gospodarczyk, who is from the Polish city of Radom, visited Sheffield on a school exchange trip in 2005.
She returned to study tourism management at Sheffield Hallam University and met Campbell again in a nightclub.
Fiona Swain, prosecuting, said Campbell had shown signs of jealously throughout their "tumultuous" relationship", and would self-harm in order to earn her sympathy.
'Lost control'
The court heard a neighbour arrived at the Seabrook Road flat to see Campbell attacking Miss Gospodarczyk. The neighbour said he looked like "he'd lost all control".
When police arrived Campbell told them: "She said she was going to leave me."
Adrian Waterman, QC, for Campbell, said his client had been consumed with jealously because he could not believe he was in a meaningful relationship with someone so "intelligent, beautiful, vivacious and fun-loving".
Det Sgt Lee Kayne, of South Yorkshire Police, said: "The murder of Weronika Gospodarczyk is nothing short of a tragedy."
In a statement issued through the force, Miss Gospodarczyk's family said moving to England and studying there had been a dream of hers since she was at school.
"What remains of our beloved daughter is books, clothes, photographs, memories.
"In our thoughts, she will forever be that gentle, joyful and smiling Weronika."