Sheffield sees number of 'at risk' children increase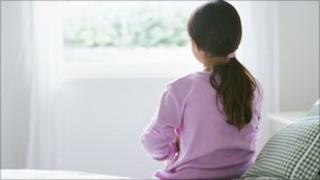 The number of children deemed to be at risk of abuse in Sheffield increased by almost a third last year, the latest official figures show.
A report by the city's safeguarding children board said 426 children were subject to child protection plans between April 2009 and April 2010.
Although that was a 31% increase on the previous year, social services managers said it was in line with national data.
The figures may also have been affected by the Baby P case, they added.
'Heightened awareness'
Trevor Owen, the head of Sheffield City Council's children and families service, said: "It was a period when there was heightened sensitivity and awareness around safeguarding children issues because of what was happening at a national level."
Claude Knights, director of the child protection charity Kidscape, agreed.
"When we do have a situation where the general public is being encouraged to be aware and where we give them channels to report, of course we are going to get more cases as far as statistics are concerned," she said.
"Since the Baby P case we have a rise nationally, many more councils have a risk-averse culture."
Mr Owen said: "It is also important to recognise that what we used to call the child protection register, and now refer to as children being subject to child protection plans, is a fluid thing.
"Children are put on the register, or made subject to a child protection plan, but some of those plans are also ended.
"Any increase at a particular moment in time may be a reflection of the fact, for instance, that children are not being removed because people are additionally concerned."
Emotional abuse
The report said the main characteristic of the Sheffield cases was neglect, with emotional abuse cases having increased, along with the number of children suffering the impact of domestic abuse.
Mr Owen said: "It is not out of sync with what is happening nationally.
"We are not distinct or different in any exceptional way. For a large city of this size that is what we would reasonably expect.
"In an ideal world, obviously, you would be seeking to eradicate all risk for children but what I am talking about are realities."