School closed after Sheffield pupil's death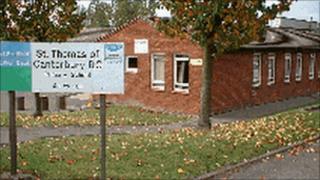 A primary school in Sheffield was closed on Friday after a youngster was taken ill and died in hospital.
The Year Two girl pupil became unwell at St Thomas of Canterbury Catholic Primary School on Thursday.
The girl's name and age has not been released, although Year 2 pupils are normally six or seven years old.
The spokesman said the youngster was taken ill at school and an ambulance was called.
No cause of death has been released.
The school on Chancet Wood Drive, in the south of Sheffield, has about 200 pupils.
Mark of respect
Head teacher Andrew Truby said: "We are all very shocked by the sudden and tragic death of one of our pupils.
"As a school, we will feel her loss deeply and our thoughts are with the family at this time.
"As a mark of respect, we have closed the school on Friday and this morning all staff gathered together in prayer.
"When pupils return to school on Monday they will need all our help to come to terms with what has happened, and all our staff and governors will be doing everything possible to support the children in their grief."