Mother of Ben Needham in 21st birthday plea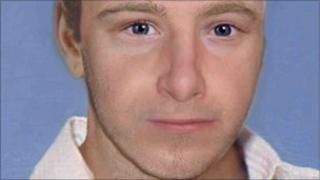 The family of a Sheffield toddler who vanished in Greece in 1991 have made a plea on his 21st birthday for a new investigation into his disappearance.
Ben Needham went missing during a family holiday on the island of Kos when he was 21 months old.
His mother Kerry is to write to the Prime Minister urging him to back a British-led investigation.
Ben's grandfather Eddie said: "Some people on that island know exactly what happened to Ben."
He said: "I don't believe Ben is still on Kos, but the answer to the problem is still on Kos."
Mrs Needham told BBC News: "I'm going to write to the new prime minister as I did with Gordon Brown.
"Unfortunately, I didn't get very far with him so maybe this new prime minister will see it in his heart to try and do something to help us for once."
'Dragging me down'
South Yorkshire Police said they had been supporting the Needham family in the run-up to Ben's 21st birthday.
"But primacy for the investigation will always lie with the Greek authorities," a South Yorkshire Police spokesman said.
"South Yorkshire Police have explained the situation to Ben's family and continue to support the Greek police in their investigation, providing them with any new information or potential sightings of Ben that may assist.
"We continue to keep Ben's family updated with the case and our sympathies remain with them."
Mrs Needham said she was finding it increasingly difficult to cope with her son's absence as every year passed.
"Any birthday has been a milestone, but I suppose your 21st is the one most people celebrate in a really big way," she said.
"I just want to hold him, I just want to speak to him, let him know the truth because I don't know what he's been told all these years.
"It seems more painful. It seems to be dragging me down really. I can feel a depression setting in. It's getting harder to find the strength to keep going."