Sheffield councillor probed over data theft claims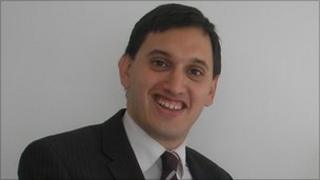 A Sheffield councillor who defected from the Liberal Democrats to Labour is being investigated over allegations of data theft.
The Liberal Democrats claim Ben Curran downloaded a database containing personal information about city residents before switching party sides.
Mr Curran was not available for comment. A Labour party spokesman said it had not received any data.
South Yorkshire Police said enquiries were taking place into the allegations.
A police statement said: "The force have received allegations regarding theft of confidential data from Sheffield City Council.
"Officers will be carrying out enquiries to establish the circumstances of the allegations."
A spokesperson for Yorkshire and Humber Labour Party said: "We have not received any data."
Labour announced the defection of Mr Curran on Friday, the eve of the Liberal Democrat party conference.
Mr Curran, who represents Walkley and was voted onto the council in May, said his decision was made due to the "lack of resistance" shown by the Lib Dems locally to the cutbacks and the "disgraceful decision" to cancel a government loan to local company Forgemasters.