Barnsley Council loses lone Lib Dem councillor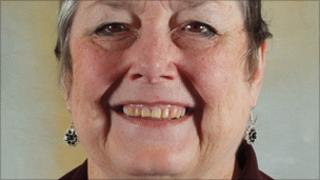 Barnsley's only Liberal Democrat councillor has joined Labour because of her opposition to her party's decision to join a coalition government.
Sharron Brook had represented the town's Dearne Valley South ward as a Liberal Democrat since 2003.
Her decision to switch to Labour, which controls Barnsley council, came after she was briefed on the government's plans for children's services.
"It was on impulse really, I'd had enough," she said.
Ms Brook said: "I went into a briefing on a white paper for children [as chairman of the council's children's services scrutiny panel]."
"There was nothing in there for the children of the borough or anywhere else in the country.
"They are going to put the weakest to the wall. That was the last straw."
She had already announced in a leaflet her opposition to the Liberal Democrats joining forces with the Conservatives in national government.
She said she did not feel she had betrayed Liberal Democrat party. "They have left me," she said.
The local Liberal Democrat party issued a statement in which it wished her well "but cannot condone her turning her back on Dearne South Liberal Democrats".
Mohammed Illyas, president of Rotherham and Barnsley Liberal Democrat Party, said: "It is public knowledge that she has not been a supporter of the coalition government and that she sent a leaflet to her constituents in May asking them what they wished her to do with regards continuing to stand as a Lib Dem.
"Councillor Brook told party members that almost all comments indicated that she should remain as a Liberal Democrat councillor for Dearne South.
"This being the case, and noting the long time delay, we are surprised that she should announce her leaving the party on the eve of the Liberal Democrat conference.
"Councillor Brook has actively criticised and fought the Labour Party in Barnsley for over 15 years.
"Only now when there is a chance for Liberal Democrat policies to be put into action has she joined her erstwhile enemies."
He said the party acknowledged the difficult job she had done "standing as a lone voice in Barnsley Town Hall".