Sheffield bus ticket message to abuse victims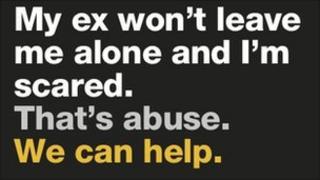 Travellers on Sheffield's buses and trams are the target of a new campaign to highlight domestic abuse.
Messages have been printed on the back of tickets giving examples of the type of abuse people might suffer.
The tickets also carry a helpline number, e-mail address and website for those who have suffered abuse.
The helpline in Sheffield, which was launched in May 2010, has so far received 440 calls over the four-month period.
Launching the bus ticket campaign, city councillor Steve Ayris said: "We want the people of Sheffield to know that whoever is committing abuse and in whatever circumstances, it is always unacceptable."
'Really useful'
The messages printed alongside the helpline number on the tickets show how domestic abuse can occur in many different ways - from abuse by children, abuse by women as well as men and abuse by both former and current partners.
Alison Higgins, the council's Domestic Abuse Partnership manager, said: "The reason we've gone for bus and tram tickets is because hundreds and thousands of people use the bus and tram network every day across a whole social spectrum.
"But also the fantastic thing about a bus ticket is you can put it in your pocket and take it home.
"It's just a bus ticket, but actually it's got some really useful information on there."
The campaign, which started on Monday, is scheduled to run for the rest of this week.
The helpline number is 0808 808 2241 and it is free to call from landlines and most mobile networks.