Woman killed on M18 South Yorkshire is named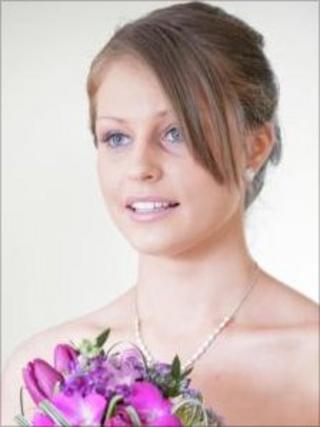 Police have named a 22-year-old woman who died in a four-vehicle collision on the M18 in South Yorkshire.
Jemma O'Sullivan died when four vehicles crashed on the northbound carriageway of the M18, towards junction two at Doncaster on Friday.
Two men, aged 27 and 66, were seriously injured in the crash.
South Yorkshire Police said Miss O'Sullivan was born in Limerick in the Republic of Ireland and was a student at Sunderland University.
She was in the process of moving from the Reading area to live in the North-East of England.
Witness appeal
Miss O'Sullivan was the front-seat passenger in a Citroen Berlingo.
South Yorkshire Police said a Mercedes lorry collided with the back of the Citroen, which in turn collided with the back of a Scania lorry.
The Scania lorry then overturned and slid into the back of a Vauxhall van.
Police said a 27-year-old Reading man who was driving the Citroen and the driver of a lorry, a 66-year-old Rotherham man, were in hospital with serious injuries.
Their injuries were not thought to be life-threatening.
The driver of the Scania lorry, a 56-year-old Rotherham man, his passenger, a 61-year-old Doncaster man, and the driver of the Vauxhall van, a 38-year-old man from Pontefract, suffered minor injuries.
The collision, which happened at about 1545 BST, led to the M18 being closed in both directions between junctions one and two for more than six hours.
Police have urged witnesses to come forward.