Secondary school closes for good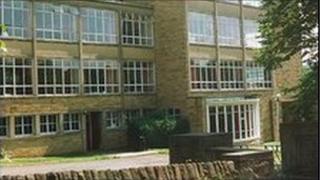 A Sheffield secondary school is preparing to close its doors for good despite a campaign to keep it open.
Last year the city council's cabinet accepted a report by education officials to transfer pupils at Abbeydale Grange to other schools.
The decision was made amid concerns about the level of pupils' progress and attainment.
Head teacher David Smith said the closure had resulted in many teachers at the school being unemployed.
He said: "Sadly there are approximately 70 members of staff leaving this year. Some are going on to new jobs but many have taken jobs probably they would not have taken.
"There are still a good number of staff who have unfortunately not sorted employment for the future."
Abbeydale Grange, which has about 600 pupils, was placed in special measures in March after an Ofsted report described it as "inadequate".
The council said the school was failing to meet the government's minimum standards of 30% or more pupils achieving five or more A*-C grades, including English and maths at GCSE.
Despite a long campaign by parents, staff and pupils to save it, a decision was made to close the school.
The school will close to most pupils on Thursday with only Year 10 pupils returning to continue into Year 11 to finish their GCSEs.
Mr Smith said the closure had affected pupils in different ways, with some feeling anxious.
"We've had very few incidences of students becoming totally rebellious about this but there is a lot of anxiety out there," he said.
"We do hear from parents and carers that their children for instance are maybe not sleeping as much at night and that's bound to happen and it's a phase we hope will pass quickly."