New jobs announced at South Yorkshire Corus steel sites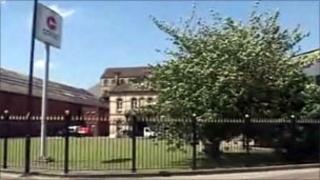 Steel giant Corus has announced it is taking on 154 new staff at its plants in South Yorkshire.
The company is recruiting 21 trainees and 133 new workers in steel-rolling and steel manufacturing operations in Stocksbridge and Rotherham.
The drive is the second by Corus in four months and the first time it has recruited trainees since the downturn.
It comes a year after a slump in demand forced the company to cut 2,000 jobs at its sites across the UK.
In March Corus recruited 160 new staff in Stocksbridge and Rotherham after seeing improvements in trading conditions.
Peter Hogg, speciality steels general manager, said the firm needed to train new people now to ensure it did not have a "skills shortage" in the future, and the recruitment of apprentices and graduates was an "investment in the future of the business".
He said: "Just over a year ago I was explaining to people why the business was having to make painful restructuring.
"At the lowest point, our orders had shrunk to about a quarter of where they were.
"Since then we have been refocusing the business on supplying specialist steel products to the world's most demanding markets, like aerospace and energy exploration and generation.
"Now we are in a position where we are recovering so we can strengthen the business."
When the latest recruitment drive is completed, Corus will employ about 2,250 people at the Stocksbridge and Rotherham plants and its Rotherham technology centre.