Police warn to stay vigilant after Somerset burglaries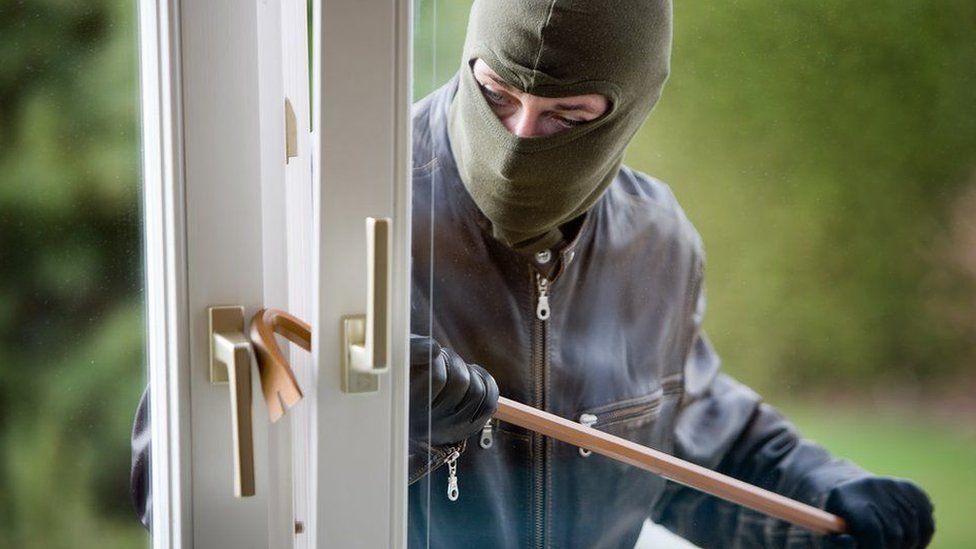 Police are urging householders to be cautious after cash and jewellery were stolen from a number of homes.
Since November, 14 burglaries were reported in Burnham-on-Sea, Clevedon, Congresbury, Highbridge, Nailsea, Pill, Weston-super-Mare and Yatton.
The burglars forced open rear doors, often smashing a glass panel to gain entry, while residents were out.
Officers said they are carrying out enquiries and "detailed forensic investigations" at each crime scene.
Det Sgt Mark Bryant, from Avon and Somerset Police, said the thieves are targeting cash, watches and high-value jewellery and leaving costume jewellery and other valuables.
"Jewellery and watches are so often gifts from loved ones, with a sentimental value over and above their price, which makes them irreplaceable," he said.
Due to the recent burglaries, Avon and Somerset Police advise people to:
Keep side gates locked and store tools and ladders securely
Ensure doors and windows are closed and locked if you are not in the room
Lock up and set alarms, if you have one, when it gets dark as well as when you go out
Keep cash in a bank, building society or post office account
Use a specialist storage firm or safety deposit box for high-value jewellery
If you do use a safe, invest in a good quality one that is professionally fitted to a solid wall or floor
Keep a record of your valuables including a photo and short description
Wherever possible, install and use burglar alarms, CCTV and smart doorbells
Join or set up Neighbourhood Watch
Related Internet Links
The BBC is not responsible for the content of external sites.