Plans to sell Somerset council farms a 'risk to profession'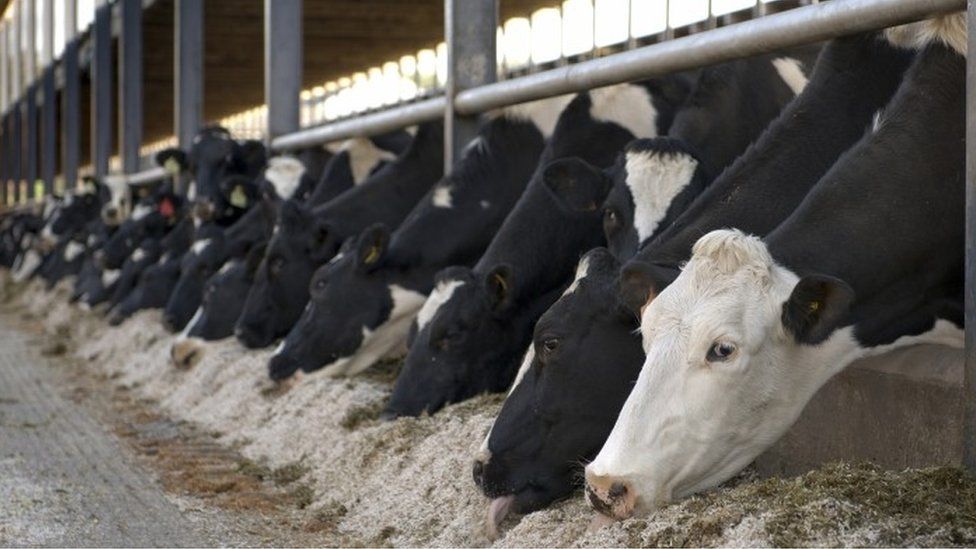 Plans to sell off more council-owned farms will prevent younger people from being able to take up the profession, a farmers union has said.
Since 2017, Somerset County Council has made £24m by selling its farm estates.
County chairman of the National Farmers Union (NFU) Tom Kimber said: "It's selling the golden goose and losing a good income stream."
The council said it had "no statutory obligation" to provide tenant farms.
It sold 62 farms in 2010 to reinvest in other capital projects such as building schools.
Dairy farmer Mr Kimber, from Wincanton, said although people had been offered the farms, it was "a massive step from paying the rent to being able to afford a mortgage".
"Some people haven't been in a position to make that change from tenant to landowner," he added.
He also said there "was no correlation" in terms of the land's value and what could be earned from farming the land.
A review of the policy in December 2017 found the council's rental income from tenants was £419,000 per year.
Matthew Heal now rents a private farm after his council-owned one was sold off in 2011.
Mr Heal said: "We were very very lucky enough to get another tenancy, unlike a lot of other tenants who had to give up farming.
"Without a county farm it's a bit of a pipe dream - unless you're born into farming to help you get going, or it's very very difficult."
In May 2019 the council said it would work with Bridgwater and Taunton College to provide parcels of land between five and 20 acres in size on a 10-year lease to help newcomers enter farming.
Mr Heal said this scheme was "an insult" as it would be impossible to generate an annual income with land of that size.
A council spokesperson said: "As a county council we have no statutory obligation to provide county farms and use third parties to provide appropriate valuations.
"About half of the farms since the change in policy in 2010 have been sold to tenants in whole or part."
Related Internet Links
The BBC is not responsible for the content of external sites.