Former Army driver guilty of neo-Nazi terror offences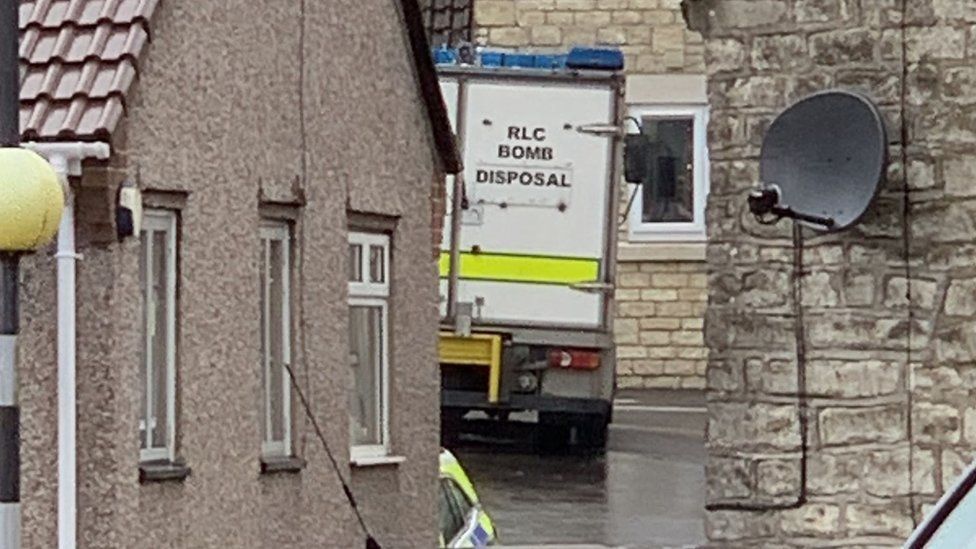 An ex-Army driver who made a video of himself strumming a guitar to footage of fatal mosque shootings in Christchurch has been found guilty of neo-Nazi related terror offences.
He also stockpiled chemicals used in home-made explosives, terrorism manuals and instructions for a 3D printed gun.
Morrice, from Paulton, Somerset, was remanded in custody at Kingston Crown Court ahead of sentencing on Monday.
The court heard Morrice regularly took part in far-right forums and had set up two of his own channels, glorifying figures from the Third Reich and hailing neo-Nazi terrorists as "saints".
Prosecutor Naomi Parsons told the jury while it was not illegal to hold neo-Nazi views, Morrice's conduct "crossed the line into terrorism".
Morrice, who ran a small business fixing electronics after a brief stint in the Army, told the court he enjoyed dressing up as a "right-wing fascist".
He admitted holding "fascist and neo-Nazi views", but said he did not believe in "committing acts of violence towards ethnic or religious groups" and did not want to encourage terrorism.
Police raided his home on 20 August last year where they found enough ingredients to make 1.3kg of gunpowder and 680kg of the flammable material thermite, which Morrice claimed were to pursue his interest in homebrewing.
Officers also found a manual about how to make a gun, a document about making explosives and a handbook on how to encrypt data stored on his mobile phone,
Morrice was found guilty of two counts of having an explosive substance, three counts of dissemination of a terrorist publication, one of encouraging terrorism and four of possession of a document useful for terrorist purposes between 15 March 2019 and 20 August 2020.
Related Internet Links
The BBC is not responsible for the content of external sites.