Tufa field controversial housing plan in Bath withdrawn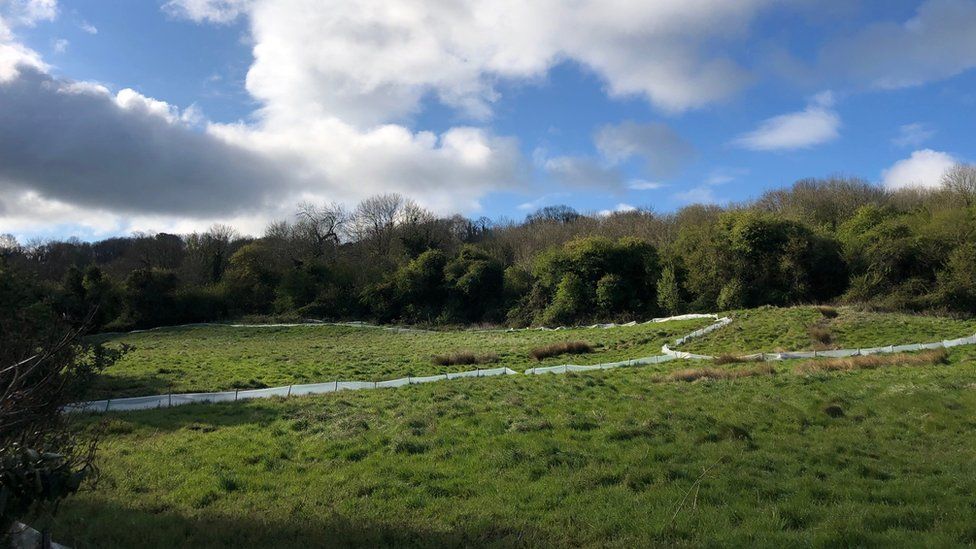 A controversial plan to build 37 homes on a field where rare slow worms live has been withdrawn.
Bath and North East Somerset Council approved plans in August to develop the Tufa Field nature reserve at Odd Down, Bath.
However following the election of a new council leader and cabinet on Tuesday, the plans have since been retracted.
Former Liberal Democrat leader of the council Dine Romero said on 15 April that plans to hand the Tufa Field to Aequus, the authority's development company, had been pulled in order to rethink development on the site.
However that still allowed for the possibility of the site to be sold to another developer as planning permission was in place.
Setting out his priorities the new Lib Dem council leader Kevin Guy announced the council was committed to ecology and protecting green spaces.
"As part of this drive the current development proposal... will be withdrawn and the uses for this site reassessed," he said.
"This site will remain in council ownership and will not be sold to avaricious developers," he added.
Slow worms have protected status in the UK and under the Wildlife and Countryside Act 1981 it is illegal to intentionally kill or injure them.
They resemble small snakes but can be more accurately described as lizards with no legs, according to The Wildlife Trusts.
Measuring up to 50cm (20in), they can live for 20 years and are found across most of the United Kingdom.
They have smooth skin and the best time to see them is between March and October, after which they hibernate.
In September, residents claimed that two of the reptiles had been killed by council contractors on the site, however the authority later concluded they were not responsible.
Related Internet Links
The BBC is not responsible for the content of external sites.