Watchet Marina dredging trials under way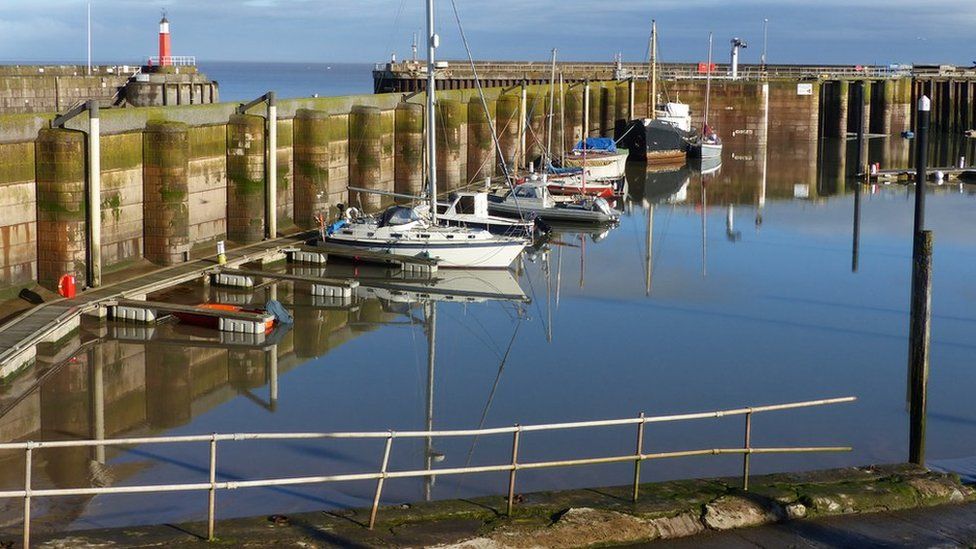 A dredging project set to remove years of built-up silt and restore Watchet's historic marina is under way.
Two weeks of dredging trials are initially taking place in Watchet Harbour Marina to look at how quickly and how easily the mud can be moved.
The work, which is set to cost £500,000, is expected to be completed by October.
It is being carried out by The Marine Group that took over ownership of the harbour in April.
Its director Chris Odling-Smee said: "Watchet for us is a gem that needs polishing, it's been declining over the last few years with big issues of siltation infrastructures needed repairs."
"It's something that obviously needed doing and we're really happy to be able to now get our teeth into it."
The build-up and silt over time has been caused by the water itself, which naturally carries the sediment from the Bristol Chanel into the harbour where it is deposited.
Rather than using a digger, a technique called water injection dredging will be used that involves water being fired at the mud to release the sediment back into the water.
"We look at it as actually gently reversing what mother nature brought into the harbour", said Mr Odling-Smee.
Residents have been campaigning for action and Martin Stephens, Treasurer of Watchet Boat Owners Association said: "We're going to be really glad to see innovation in here."
"The one thing about the marina is that it generates a fantastic community around all the boats as well and we're missing that," he added.
Related Internet Links
The BBC is not responsible for the content of external sites.