Judge dismisses police review over Weston PC's misconduct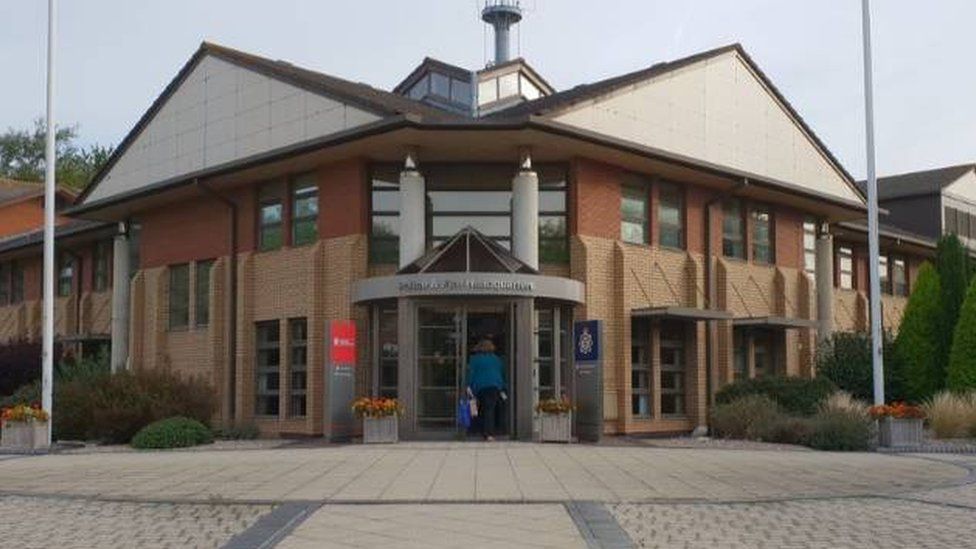 A misconduct tribunal did nothing wrong when it ruled a police officer who used a racist term should not be sacked, a High Court judge has said.
Avon and Somerset Police said it was "perverse" PC Pauline Archer was not dismissed after being overheard using offensive language in July 2019.
The tribunal, held in December 2019, said she should be given a final written warning and diversity training.
Mrs Justice Steyn dismissed the force's call to review the decision on Friday.
PC Archer was on duty at the Weston Gateway Police Centre in Weston-super-Mare when she used the offensive term while speaking to a colleague.
Immediately after using the term, she said words to the effect of "did I just say that?" and laughed.
The chat was overheard by another colleague who complained that she was "shocked and deeply upset" by PC Archer's language.
PC Archer, when questioned, said she could not remember using the term but admitted doing so after two colleagues said she had.
The tribunal concluded the term did not "form part of [PC Archer's] general vocabulary" and that she had "recognised instinctively" that what she had said was wrong.
Mrs Justice Steyn said the tribunal had acted properly when it came to its conclusion and had considered both sides fairly.
She added: "[The complainant] did not 'lose' and it is wrong to characterise this as a decision rejecting her evidence.
"Her evidence was accepted but the tribunal formed its own assessment, as it was entitled to do, of PC Archer's mindset and intent, giving sufficient reasons for its conclusions."
Avon and Somerset Police said it accepted the findings.
"We strongly uphold our values of being inclusive, caring, courageous and learning; and we will always take robust and firm action against anyone in our organisation who is found to hold or express discriminatory views," a spokesperson added.
Related Internet Links
The BBC is not responsible for the content of external sites.