Bath Rugby axe plans for under pitch car park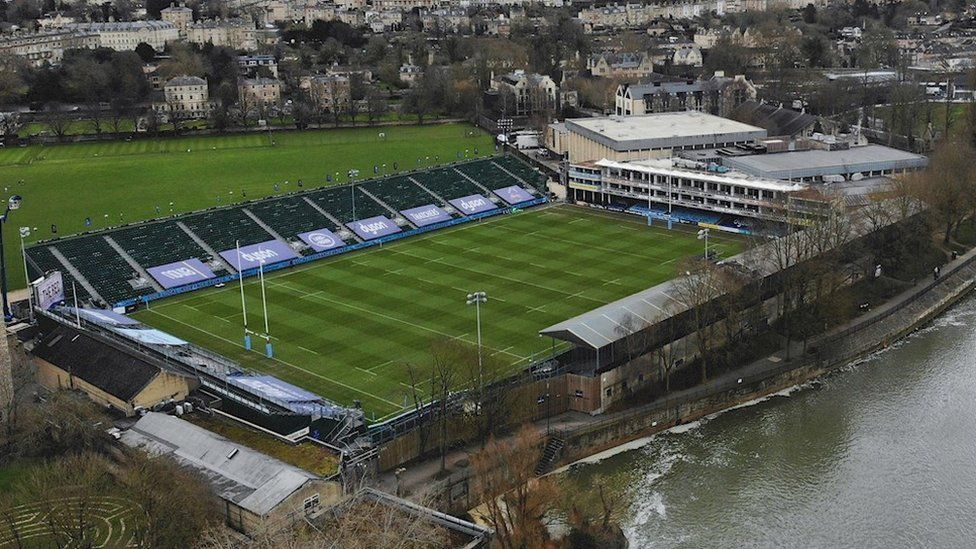 Bath Rugby has dropped plans for an underground car park at its home ground, The Rec.
The Premiership side has been trying for years to redevelop the stadium, which is inside Bath's World Heritage Site, but has met opposition.
The current capacity is 14,509 but the club wants to build a stadium with 18,000 seats on the site.
The club leases the ground from Bath Recreation. The move has been welcomed by the Bath Preservation Trust.
They added that they "will work constructively with Bath Rugby and Bath Recreation Ltd to help find an acceptable solution for the heart of the World Heritage Site while hoping to retain the historic vibrancy of Rugby on the Rec".
The club said that "the world has changed over the course of the pandemic".
"We no longer believe it is appropriate to base the sustainability of the stadium and the club on car parking. We will therefore not be including an under-pitch car park in future proposals for redevelopment at the Rec."
Redevelopment of the ground is still some way off.
There are historical covenants on the ground, which could allow those objecting to any development the right to bring legal challenges.
Lawyers acting for the club had tried to argue in court that the covenants were unenforceable, but in October a judge ruled against them. An appeal is expected to be heard in autumn 2021.
In a statement, the club said it remains committed to The Rec and the city and believes it has found a "satisfactory design solution to mitigate long-term challenges relating to flood risks and the water table which do not require the raising of the pitch".
Related Internet Links
The BBC is not responsible for the content of external sites.