Annabel, 12, helps Somerset charity fight Kenyan period poverty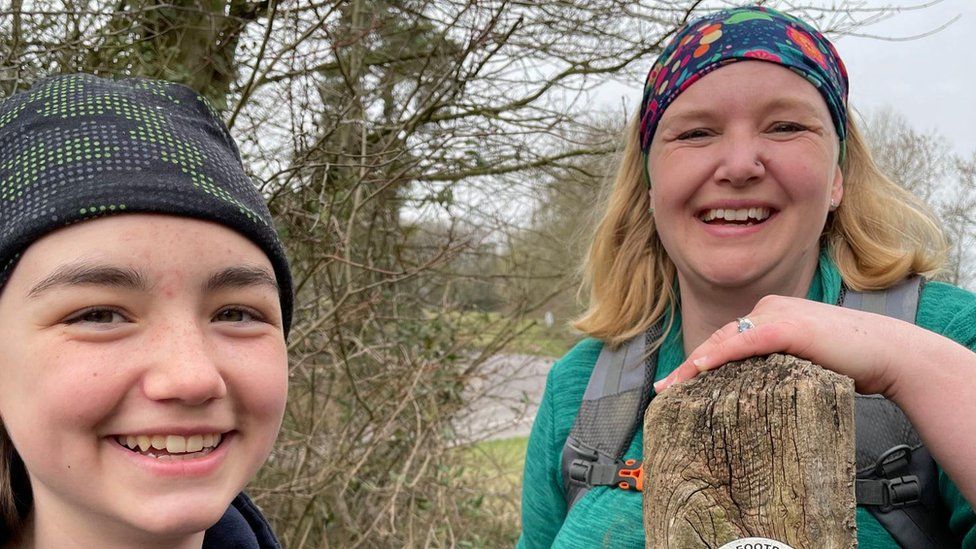 A 12-year-old girl has almost completed a 117-mile (188km) walk to help Kenyan girls in period poverty after being inspired by a pen-pal project.
Annabel and her mother Emma are due to finish the Somerset Mendip Ring for St Peter's Life-Line on 10 April.
The pair have exceeded their initial target of £4,705 to fund a Kenyan factory that will make free sanitary pads for local school girls.
The charity's head said he was "in awe" of Annabel's "determination".
Annabel first heard about the project to end period poverty when St Peter's Life-Line twinned her school in Butleigh with St Peter's School in the rural village of Kajuki, Kenya.
The pupils were part of a pen-pal project but Annabel wanted to do more to help the young girls she was corresponding with.
Her mother said she was sure her daughter has been an "inspiration to many".
She said: "Annabel is doing amazingly well considering she is only 12 and we started training last October.
"She's been out every weekend with me trudging through wind, rain, snow and a lot of mud whilst lots of her friends would've been in bed or in front of the computer."
She added: "we've done a lot of training and physio to get where we are today."
St Peter's Life-Line head David Baldwin said Emma and Annabel's "hard work" meant young women would be able to go to school during the week they were having a period.
He said: "To put it into context, a sanitary pad costs three-and-a-half pence to make, so you can imagine how many we can now give to the girls."