Covid-19: Matt Hancock promises North Somerset tier review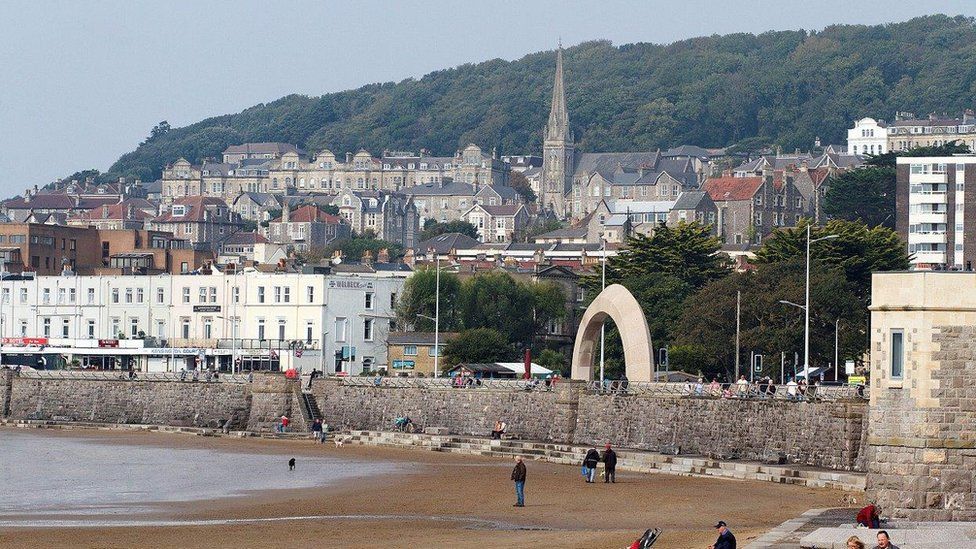 The health secretary Matt Hancock has pledged to re-evaluate North Somerset's Covid restriction tier in a fortnight after protests from two local MPs.
John Penrose, MP for Weston-super-Mare, and Liam Fox, North Somerset's MP, said it was not "right or fair" that the district had been placed in tier three.
The decision was made because of its proximity to Bristol.
The city recorded 197 cases per 100,000 people over the last week, while North Somerset has 179.5 cases per 100,000.
But according to the latest figures North Somerset's rates are down from 203.7 cases per 100,000 in the previous week.
In a letter to Mr Penrose and Dr Fox, Mr Hancock said he "very much hoped that North Somerset's case rates continue to improve".
Mr Penrose said Mr Hancock's reply "shows he's listening" but he was left frustrated that the district is left in tier three until areas are reviewed on 16 December.
Mr Penrose and Dr Fox voted in favour of the new tier system in the House of Commons on Tuesday.
They said not doing so would have "prevented the government from dealing with local flare-ups without imposing another national lockdown".
But fellow Conservative MP David Warburton voted against the plan.
The Somerset and Frome MP said the tier system was "ludicrous and laughable".
"The trouble is that the government will lose the consent of the people because it doesn't make any sense and I understand that because it doesn't make any sense to me", he said.
John Hayes, who runs the Old Inn in Hutton, about 20 miles (32km) from Bristol, said he had been "victimised by post code".
Related Internet Links
The BBC is not responsible for the content of external sites.