Coronavirus: Second Burnham-on-Sea pub closes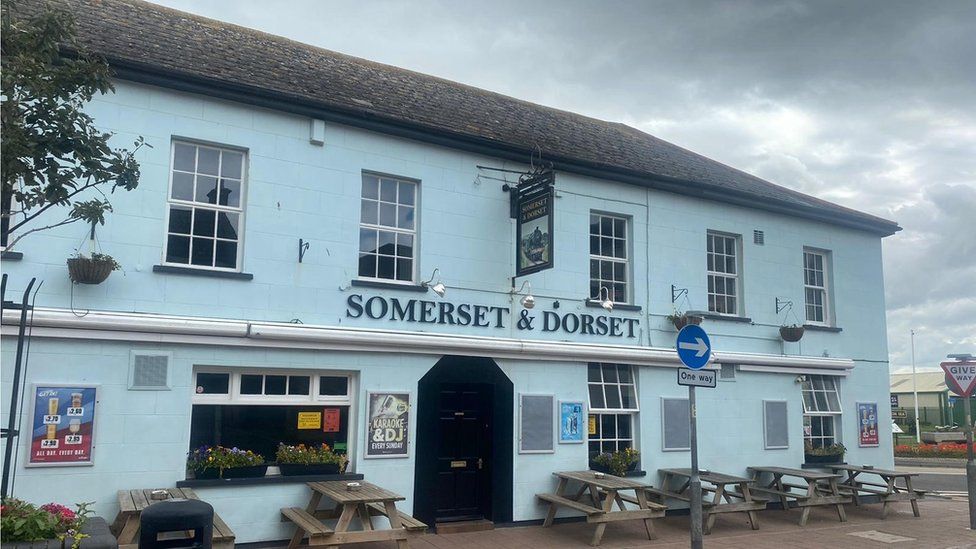 A second pub in a Somerset town has closed after a customer tested positive for Covid-19.
The Somerset and Dorset in Burnham-on-Sea said anyone who visited since Saturday who needed to be tested would be contacted by the NHS Track and Trace service.
In a Facebook post, the pub said it would reopen after a deep clean.
Earlier this week, the Lighthouse Kitchen and Carvery in the town closed after a customer tested positive.
The Somerset and Dorset said it had been informed by Public Heath England it was "safe to open and did not need to close the pub".
"However, to protect the local residents, customers and our staff, we will not open until our test results are back," it added.
"Deep cleaning is in process. Thank you for your support during these testing times."
Publican Phil Burke said a customer had called to say she had a positive test but believed it was a false positive as her parents and colleagues were also tested but came back negative.
He added Public Health England had been in touch on Thursday and said he did not need to close.
However, he said he wanted to be cautious and decided to deep clean the pub and get all staff tested.
Chief executive of the British Beer and Pub Association, Emma McClarkin, added: "The pub in question carried out the required risk assessments and put in place the required measures to keep their customers and staff safe.
"It also followed government guidelines for collecting customer contact details.
"The pub voluntarily closed for a deep clean following contact from a customer who informed them of a positive Covid test.
"The measures and systems in place for pubs to follow are working and as a sector we continue to work closely with the authorities and pubgoers to ensure our pubs open and operate safely."
Indian takeaway Saagar, which is also in Burnham, closed on Monday for deep clean after one of its drivers had been to the Lighthouse Kitchen, and is due to reopen later.
A bar called the Vape Escape has also closed for a full clean after a customer's positive test.
On Tuesday, two other pubs in West Yorkshire and Hampshire also closed after positive test results.
A further two closed in Ackworth near Wakefield on Thursday and these two are also due to reopen later.
Related Internet Links
The BBC is not responsible for the content of external sites.