Norton Fitzwarren rail crashes remembered with plaque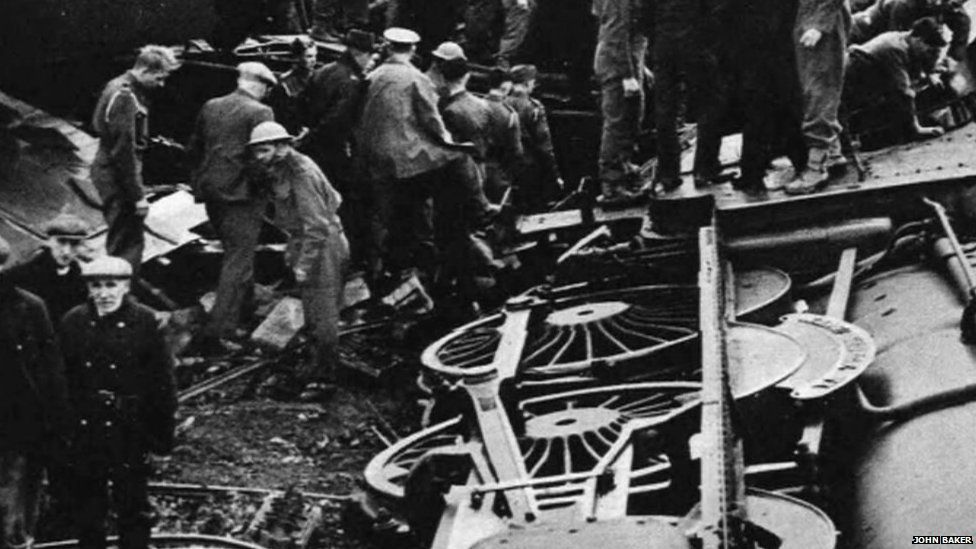 The victims of two rail crashes that happened in the same village 50 years apart have been honoured with a plaque.
In 1890, 10 people were killed and 11 seriously injured when a passenger train and a goods train collided at Norton Fitzwarren, near Taunton.
In 1940, a sleeper train carrying 900 people went through a set of points and off the rails at 40mph, killing 27 people and injuring 75 others.
The idea to mark the crashes came from local historian Mary Hayward.
Her research revealed newspaper reports from 1890 and 1940 which said people from the road next to the crash site rushed to help, with bed linen from a nearby hotel being used for bandages.
The village club was used as a casualty clearing centre, and the dead were laid out in the hotel skittle alley.
"I thought it would be an interesting project to create a memorial, recognise the heroism of the Station Road residents and recall the role of the demolished Station Hotel, and the village club in assisting with the injured and dead," she said.
David Heaton remembers rescuers coming to his house in 1940 when he was a child.
"They called on the house to collect tools to hack their way into the coaches," he said.
"We knew they were getting on with retrieving everybody from the scene."
Related Internet Links
The BBC is not responsible for the content of external sites.