West Somerset Railway to close for three months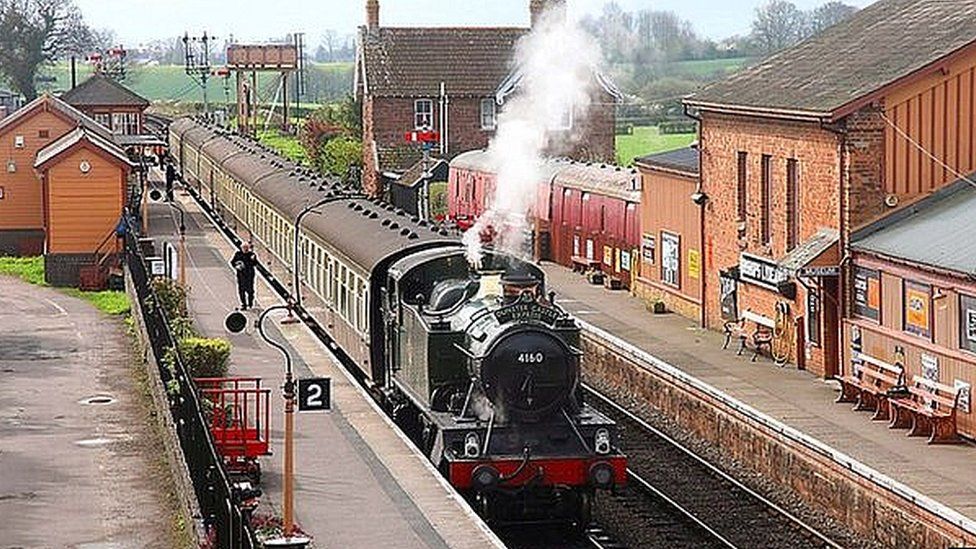 A heritage railway is to close for three months following an inspection by the railway watchdog.
West Somerset Railway (WSR) was told it had a "significant number of important actions to take" following an audit by the Office of Rail and Road (ORR).
The ORR report has not yet been published, but WSR said a "recovery plan" was required.
The railway will close in January to allow staff to "focus on qualifications and effective record keeping".
A statement on an unofficial WSR website said it was "clear that from a commercial point of view we need to refocus our operation and business processes".
In a letter sent to WSR shareholders and volunteers, chairman Jonathan Jones-Pratt called for more unity to keep the railway going as it had "lost direction".
"My main focus will be to ensure that the journey we place ourselves on will be collective and one, where the displeasure of the past that has notably led to public embarrassment and provided continued distraction to the business must stop," he said.
Mr Jones-Pratt said a "recovery plan which must be achieved" was needed following the audit.
The railway, which is a branch line of the old Great Western Railway, and runs from from Minehead to Bishops Lydeard, will close from 2 January until 1 April 2019.
It would normally have been closed for two months during that time for routine maintenance.
An ORR spokesman said no enforcement notice - meaning railways must stop operating immediately due to serious safety issues - had been handed out.
Related Internet Links
The BBC is not responsible for the content of external sites.