Mother says Taunton murder accused was 'creepy'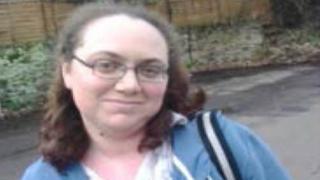 The mother of a woman who was strangled in a park has told a jury that her alleged killer was "creepy".
Jennifer Rigby said her daughter Heather Jordan, 34, was about to lodge a complaint of harassment at work against Martin Corns, who is on trial for her murder.
Mr Corns, 52, denies killing Ms Jordan in a jealous rage after she rejected his advances and tore up a love letter.
She was found strangled in a shelter in Lyngford Park, Taunton, on 18 February.
The prosecution at Exeter Crown Court says Mr Corns developed an obsession with her while they were both working as early morning cleaners at Boots and began stalking her.
They went out for walks and trips together and exchanged letters and texts and said they had a "committed friendship".
Mr Corns is accused of strangling Ms Jordan as she walked across the park from her home in Pickeridge Close to her weekend cleaning job at a local Co-op at about 05:15.
He says he was stealing petrol in another part of Taunton at the time, was not in the park, and had nothing to do with the killing.
Ms Jordan lived with her mother, who told the court she heard her leaving the house and began to worry when she did not return as usual at 07:45.
She said her daughter had been upset by unwanted attention from Mr Corns.
"I said I did not think he was all there in the brain department and that he was creepy," she said.
"I did think he was creepy. I felt that just by looking at him."
Mrs Rigby said on the night before the killing Heather was happier because she hoped to be moved on to a different shift pattern and would not be working with Mr Corns.
The trial continues.