Community could buy Chard swimming pool for £1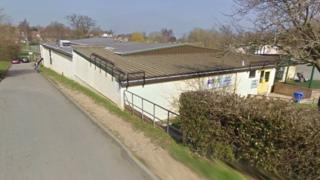 Residents could buy and run a pool threatened with closure for £1 if the local council accepts they have a good enough business case to run it.
Somerset County Council wants to close the Cresta leisure centre in Chard this September, arguing that it could no longer afford to maintain it.
The council said that it was willing to look at "any realistic" proposals.
More than 100 residents voted to attempt to keep it open at a meeting on Thursday.
They voted unanimously that they would try to save the pool through fundraising and volunteering.
They also agreed to keep it open even if the town is provided with a new pool in the future.
The council said: "We have welcomed the suggestion and are willing to provide some time to enable an expression of interest to be submitted, a business plan to be developed, and to enable the community to establish a legal entity to which the asset can be transferred.
"Timelines for the next steps were discussed and agreed, and we look forward to receiving an expression of interest from the community by August 31."
Chard county councillor Amanda Broom said that community-run pools could be successful, citing the example of Burnham-on-Sea Sports and Swim Academy, which was saved from being axed by Sedgemoor District Council in 2008.
She said: "They have not only kept it going, they are now the go-to place to go swimming in Burnham."