Council pays out £75,000 to people wrongly charged for care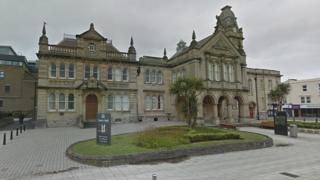 A council has spent £75,000 paying back residents who were wrongly charged for their care.
North Somerset Council was ordered in April to apologise and pay back £722.40 to the family of an amputee who was wrongly told to pay care home charges.
It was also ordered by an Ombudsman to repay all patients who should have received free care since April 2015.
About 60 cases were found to "meet the ombudsman recommendation" and the authority has now paid out £75,000.
Councils cannot charge for the first six weeks of "intermediate care", which is provided free of charge "to assist a person to maintain or regain the ability to live independently".
But after an amputee was discharged from hospital the council claimed he had been provided with an "enablement" care package, and charged the family.
The Local Government and Social Care Ombudsman found that "simply referring to intermediate care by another name does now allow the council to charge for it".
The report also suggested others may have been wrongly charged, and the council has now confirmed about 60 cases over the last three years meet the recommendation.
The total cost of repaying residents was discussed at a meeting of the council's executive.