Glastonbury boss Eavis quits Somerset Wildlife Trust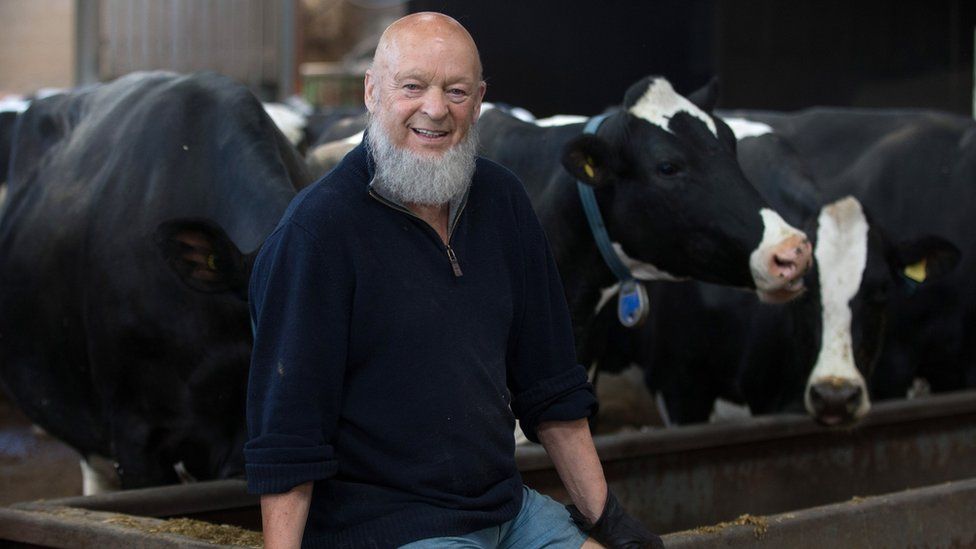 Glastonbury founder Michael Eavis and MP Rebecca Pow have resigned from their roles at a wildlife charity, following a petition to have them removed.
About 90,000 people signed an online petition against the Somerset Wildlife Trust having two vice-presidents who support badger culling.
The trust, which opposes the cull, said its position "has never wavered".
Mr Eavis said signatories of the petition "probably live in Kensington" and have "never seen a badger".
The petition said Mr Eavis was an "outspoken supporter of the unscientific badger cull" who had claimed people were "too sentimental" about the animals.
It claimed the presence of the two cull supporters in such high-profile positions was a "betrayal of paying members" and "counter-productive to the conservation movement".
But the trust insisted Mr Eavis and Ms Pow have had "no influence over the day-to-day running of the trust" or bearing on its position on the badger cull.
"Michael Eavis and Rebecca Pow feel their association will continue to expose the trust to this type of campaigning - which they feel is counterproductive to our aims - and have both decided to step down," the trust said.
"On the issue of the badger cull - our position has never wavered."
It added that its remit was "broad" and it "cannot work with only those who have the same views as us".
You may also be interested in:
Mr Eavis said he was a "real fan of the wildlife trust " and would continue to support it "for all I'm worth".
'Save them embarrassment'
"They [badgers] are just obliterating the countryside. I've been campaigning for the cull for years and years and years," he said.
"I'm not going to back down so I've said I'll save them [the trust] the embarrassment and walk away from it. I don't need to be a vice-president - I don't need that title."
In a statement, Ms Pow said it had been a "difficult decision" as she had been a member of the trust "for over 30 years".
"Working for the good of the wider environment has always been important to me," she said.
"I will continue to work with the trust to the benefit of our natural world locally."
Related Internet Links
The BBC is not responsible for the content of external sites.