Shepton Mallet inpatient ward to reopen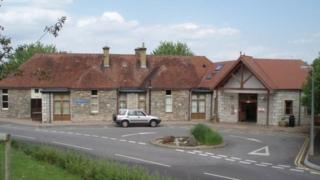 An inpatient ward at a community hospital in Somerset is to be reopened.
The eight beds at Shepton Mallet were temporarily closed in October but will be available again from 9 July.
Since the ward was closed the hospital's League Of Friends and Shepton Mallet MP James Heappey have campaigned for the beds to be re-opened.
The inpatient unit at Chard Hospital, which was also shut last October, will remain closed.
Andy Heron, chief operating officer at Somerset Partnership, said: "We have been able to successfully recruit a number of nurses and also safely transfer some staff back to Shepton without significantly affecting neighbouring community hospitals."
But while the overall staffing position has improved, Mr Heron said it was not stable enough to safely re-open more than one inpatient ward.
"We are very grateful for the patience and efforts of local people and organisations in and around Shepton Mallet, Chard and Dene Barton who have shared their views and ideas on staffing at the hospitals," he said.