Somerset councillor makes Poundland comparison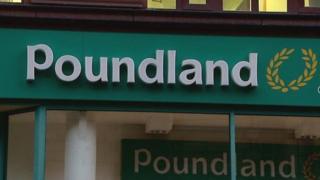 A councillor who said a learning disability service was more like Poundland than Waitrose has been asked by the discount chain for an apology.
Somerset councillor Bill Revans accused private firm Discovery Somerset of being run like "a bargain basement bucket shop".
He told a committee that "stakeholders were thinking Waitrose - what they've got is Poundland".
Poundland tweeted it was "disappointed" by his choice of words.
Mr Revans, who represents the North Petherton ward, made the comments at a meeting looking into the performance of the county's learning disabilities service.
Discovery Somerset took over from Somerset County Council in April 2017 but has been criticised by families of adults with learning difficulties for not meeting their needs.
'Proudland'
Poundland's PR manager Andrea Ross tweeted its staff get "rightly disappointed when someone uses the name of the company they work for pejoratively".
"Here at Poundland we work hard to be a good employer - in fact, so much so that our own colleagues call the company 'Proudland'," she wrote.
"We invite you to come and see that for yourself rather then resort to stereotypes."
She added that his "off-the-cuff comparison with Waitrose" probably said more about him than Poundland.
"In any event, I think you owe them an apology and a commitment you won't disparage our colleagues in future," she said.
Mr Revans was approached for a comment.