Glastonbury Festival plans plastic bottle ban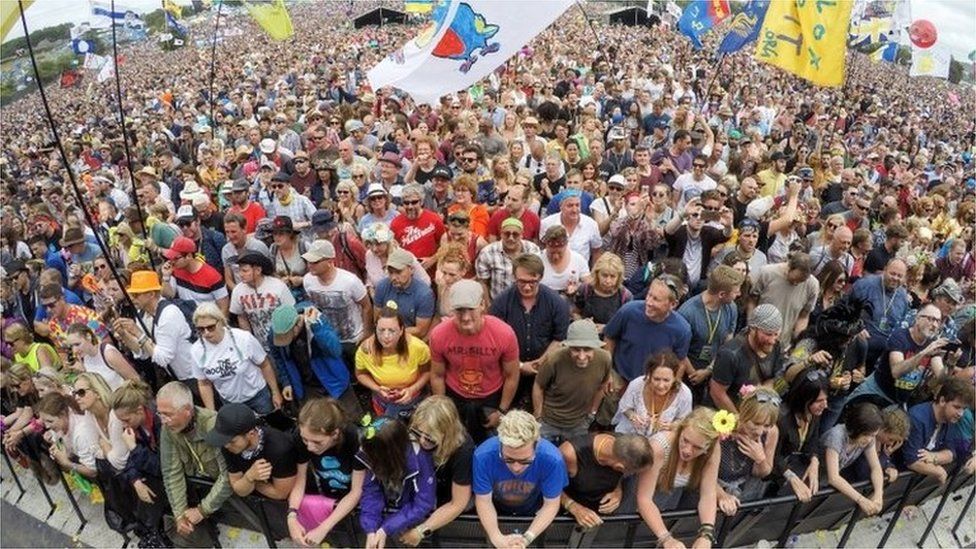 Plastic bottles could be banned from next year's Glastonbury Festival, organiser Emily Eavis has said.
Ms Eavis, the daughter of founder Michael Eavis, told Radio 6 Music the ban was "the big project" for 2019.
A Glastonbury spokesman confirmed the plans were in the pipeline but said it was "a bit early to put any flesh on the bones" regarding details.
He said: "It's a massive thing which everyone at the festival is working on."
Glastonbury Festival, held in Pilton, Somerset, since 1970, is having a "fallow year" in 2018 to allow the ground to recover. It is due to return in 2019.
Arriving at the NME music awards in London on Tuesday, Ms Eavis told BBC 6 Music: "There's lots going on at the moment.
"We're working on banning plastic bottles... which is an enormous project and it's taking a lot of time to tackle it with all the different people we work with.
"But that's the big project at the moment for 18, to get rid of plastic bottles across the whole site."
When asked how the line-up was shaping up for the next festival, she said: "Everyone wants to play the 50th anniversary in two years time."
In 2014, the festival introduced water kiosks where festival-goers could get any type of bottle refilled.