Somerset children's home staff threatened with air rifle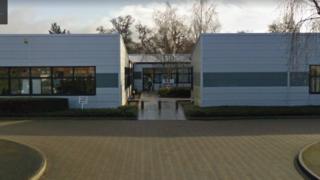 A young person was able to access an air rifle and knives which were used to threaten staff and a resident at a children's home, a report has found.
Ofsted inspectors found there had been a "high number of very serious and potentially fatal incidents" at the Crossways Care children's home.
The home was rated inadequate after an inspection in September.
Crossways Care Ltd said it was working on a "robust action plan" to improve services at the home in Somerset.
The children's home provides care and accommodation for up to three young people who have emotional or behavioural difficulties.
Ofsted inspectors said there had been "at least four" potentially fatal incidents where staff had "not supervised the young people adequately".
On one occasion a resident was able to take a "number of knives and an air rifle" from a neighbour's unlocked shed and "threaten staff and another young person".
But following the "very serious" incident, the report found the home had failed to take steps to stop residents getting hold of the weapons again.
'Significant danger'
During the inspection, officers found they could "access the neighbour's shed with ease" which still contained "weapons and flammable liquids".
In another incident a young person was admitted to hospital after ingesting "bleach cleaning fluids", while a young person who had "previously used ligatures to harm herself" had access to both rope and cord.
The report concluded a failure to "follow risk assessments and adequately supervise" had put the young people in "significant danger".
In a statement, Crossways Care Limited said it has since made a "number of staff changes".
"We look after two young people with very complex, challenging needs and we feel we have completed some fantastic work moving both forward," it added.
"We are working closely with Ofsted and the local authority on a robust action plan to improve the service we deliver."