Bath Spa Uni brands transgender reversal plan 'politically incorrect'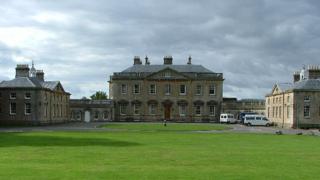 A university has blocked research into gender reassignment reversal surgery because it is "politically incorrect", a researcher has claimed.
Psychotherapist James Caspian said his study was refused by Bath Spa University which told him "it's better not to offend people".
Mr Caspian, who works with transgender people, believes that "growing numbers" who have transitioned then regret it.
The university said it is carrying out an investigation.
Mr Caspian planned to conduct a master's degree in counselling and psychotherapy at the university.
He said as part of that he was interested in the subject of gender reassignment reversal because "recent studies show that as many as 20% of people who have had gender reassignment have regretted their decision".
He said people he initially spoke to were "too traumatised" to speak about their experiences which he said convinced him the research was even more important.
'Astonished'
He submitted a proposal to the university to conduct various case studies into the issue, but it was refused.
He was told "it might cause criticism on social media" and that "engaging in a potentially politically incorrect piece of research carries a risk to the university."
Mr Caspian said he was "astonished" by the response and added: "I think that a university exists to encourage discussion, research, dissent even, to challenge ideas that are out of date or not particularly useful".
He has since lodged a formal complaint which the university confirmed is currently being investigated.
A spokeswoman for the university said it would be making no further comment until the investigation is completed.