Police inspector cleared of gross misconduct after cell death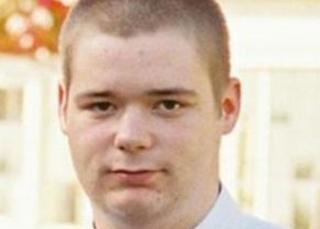 A misconduct case against a police inspector who was on duty when a man died in custody has been dismissed.
Temporary Inspector Justin French had been accused of "exaggerated and dishonest" accounts in the case of James Herbert, who died in hospital.
Mr Herbert had been found unresponsive in a cell at Yeovil police station, where T/Insp French was duty manager.
T/Insp French was cleared of gross misconduct and found to be a "credible witness" at a two-day hearing.
Following the hearing, Avon and Somerset Police apologised to Mr Herbert's family and said it was "clear" there had been "missed opportunities" in the way had been treated.
Inquiry chairman, Peter Cadman, said: "In all the circumstances and having considered carefully the evidence we find that the allegations have not been proved and are now dismissed."
'Further training'
A police spokesman said it would take steps to ensure "a similar tragedy is prevented from happening again".
"All frontline officers will undergo a classroom training session this autumn specifically around the Authorised Professional Practice relating to mental health.
"Further training will be given to help officers who carry personal protective equipment recognise the symptoms of people suffering from Acute Behavioural Disorder."
Mr Herbert, a data recovery engineer, who had taken the NRG-1 drug, had been restrained before being left naked in his police cell, where he was later found unresponsive.
The 25-year-old was pronounced dead at Yeovil District Hospital on 10 June 2010.
He had originally been detained under the Mental Health Act in Wells city centre.