Farmhand admits punching and kicking calves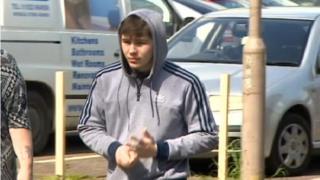 A farm-worker has admitted causing unnecessary suffering to cows and their calves at a dairy farm in Somerset.
Owen Nichol, 18, of Buckland Road, Taunton, was captured on an undercover camera kicking and punching the animals at Pyrlands Farm, Taunton, in December.
The RSPCA launched an investigation after being shown the footage gathered by Animal Equality UK.
The farm's owner said he was appalled when he saw the film and the worker had been dismissed.
Nichol pleaded guilty to the charges under the Animal Welfare Act at Taunton Magistrates' Court.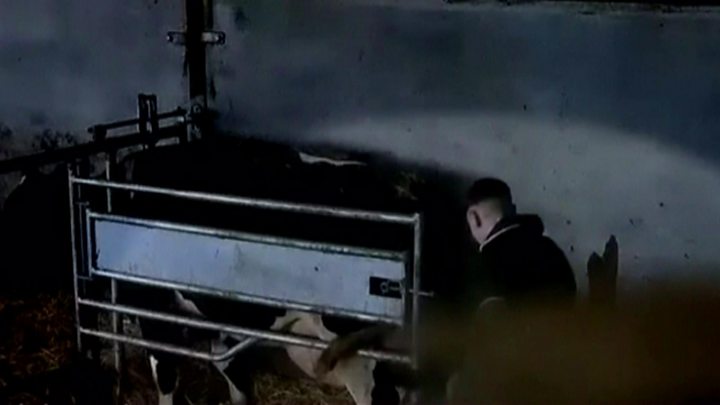 Toni Shephard, from Animal Equality UK, said the campaign group installed a camera at the farm on 7 December following a tip-off from a local resident.
She said: "We are pleased that he has been convicted for this terrible violence against dairy cows and young calves, and we hope that he will receive the harshest sentence possible.
'Unthinkable cruelty'
"We would like to thank the RSPCA for acting upon our evidence so quickly and bringing forward a prosecution for this unthinkable cruelty."
After the footage was revealed, farmer James Read said he felt "physically sick" and was "very upset".
"The rest of the staff here on the farm are really upset. We take great pride in our dairy herd."
The RSPCA said the footage showed Nichol kicking a cow in the face which had recently given birth and then kicking a newborn calf.
He was also seen throwing a newborn calf to the ground before stamping on it seven times and can be seen slamming a metal gate roughly into a cow.
Inspector John Pollock said: "It showed a prolonged attack on defenceless animals who should not have been subjected to such treatment."