Archdeacon of Bath Andy Piggott announces retirement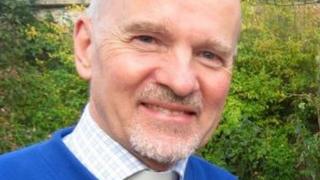 The Archdeacon of Bath has announced he will retire next year having served the diocese since 2005 and being in full time ministry for 30 years.
The Venerable Andy Piggott, who turns 66 next year, will leave his position on 30 June.
He said: "The role of an archdeacon is quite a challenging one and it's been hard work but it's people who I'll miss, who've been very kind."
The archdeacon and his wife Ruth plan to move back to the West Midlands.
The Bishop of Bath and Wells, the Right Reverend Peter Hancock, said both had made significant contributions to the life in the diocese.
He said events would held over the next months to mark and celebrate the archdeacon's ministry.
Mr Piggott said he had been "very surprised and very humbled" when invited to become archdeacon in 2005 and that it had been great to live and serve in the area.