Redroofs Nursery to close two sites as directors retire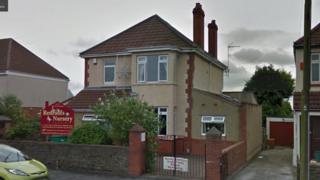 Two nurseries under investigation by Ofsted after the owner was accused of force-feeding a child with special needs are to close.
Nursery directors Roger and Lesley Bates have announced they are to retire after 37 years.
Redroofs Nursery, which has branches in Bristol and South Gloucestershire, was temporarily closed by Ofsted after a member of staff complained.
Mr and Mrs Bates appealed the decision but the suspension was upheld.
The suspension was due to expire on Thursday.
Speaking following the couple's announcement, an Ofsted spokesperson said: "Any investigation Ofsted complete is in relation to whether the requirements of registration are met.
"As the registrations for Redroofs Nursery have been resigned, our investigation has ceased."
'Absolutely devastated'
The tribunal heard that on 9 September at the Warmley branch in Gloucestershire, Mrs Bates had forced a three-year-old child with special educational needs to eat food.
It was alleged she did this by "forcing her mouth open, squeezing her cheeks and putting the spoon with food on it into the child's mouth".
A member of the nursery staff said the child was "extremely distressed".
The tribunal was also told of an alleged earlier incident in 2012 that left a child "gagging and being sick".
Inspectors said the decision to suspend the registration was made on the basis "children may be exposed to risk of harm" and for a full investigation to be carried out.
The tribunal heard Mr and Mrs Bates had consistently received "good" or "outstanding" Ofsted inspection ratings for both nurseries.
The couple said they were "absolutely devastated" and denied any child had been at risk of harm.
Mr Bates added: "We'd like to thank the parents at the nursery for all their support during the investigation."