Drink-driving social worker Elizabeth Nevin Jones suspended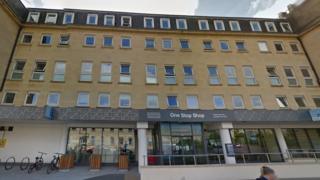 A social worker convicted of drink-driving and accused of twice turning up to work under the influence of alcohol has been suspended for nine months.
Elizabeth Nevin Jones was banned from driving for 20 months in 2014 but failed to tell her employer, Bath and North East Somerset Council.
She also went to work on two occasions "under the influence of alcohol and/or smelling of alcohol", it was claimed.
A conduct panel ordered the suspension due to Ms Jones's "serious breach".
The Health and Care Professions Council (HCPC) found there was no evidence her professional competence had been in question in her "long career" in the social work profession.
But it said her "dishonesty" about her conviction was a breach of the "fundamental tenet of the profession".
'Public at risk'
The HCPC said she had been "unfit to carry out her professional duties" while under the influence of alcohol at work.
Manuela Grayson, HCPC panel chair, said: "Ms Jones was a senior and experienced practitioner. Her failure to disclose the criminal matter involved a breach of trust towards her employer which was particularly serious in the context of the social work profession.
"Her attendance at work on two occasions whilst under the influence of alcohol put the public at potential risk of harm and undermined confidence in the social work profession."
Ms Jones - who was employed as a strategic planning officer at the time - was present and represented herself at the hearing.