Clevedon Hospital improvement work starts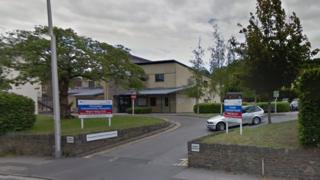 Work has begun on a £400,000 project to improve facilities at a community hospital in Somerset.
Clevedon Hospital, operated by North Somerset Community Partnership (NSCP), will be part-refurbished to bring it up to modern standards.
The work follows a report by the Care Quality Commission (CQC) in March which criticised its in-patient facility.
The improvement work includes new flooring, a lift upgrade and roof and window repairs.
NSCP chief executive Judith Brown said: "Since March we have been working with partners across the NHS to ensure the hospital is updated to continue to meet the needs of the residents of North Somerset."