Shepton Mallet cider mill saved from closure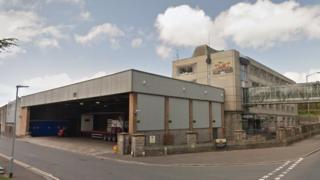 A cider mill in Shepton Mallet has been saved from closure, 10 months after its owners C&C announced it would close the site.
Brothers Ciders, which bought the cider bottling line earlier in the year, will now own the whole site - saving 24 jobs.
Co-owner Jonathan Showering said: "We thought it was too good an opportunity not to have a go."
Unite welcomed the move but said 100 people were still facing redundancy.
"We would have liked to have retained more [staff] but we have to be very prudent and careful but on day one when we take possession there will only really be enough work to justify having 24 people," Mr Showering said.
However, he added there were plans "to expand the site with new cider brands" which would "hopefully" mean they could "re-employ a number of people in the future."
Steve Faulkner, from the trade union Unite, said: "For 24 people to get employment with the new employers is great but the start of this year there were 127 employees there and we're still facing 100 redundancies.
"We're still in the situation where there's going to be over 60 redundancies which are going to happen - over 40 have gone in May."
The acquisition is expected to be completed by the end of the year.