South Somerset District Council warns of £330k cuts shortfall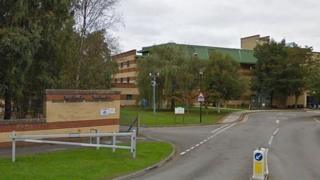 The leader of a local authority in Somerset has warned a four-year funding offer will see it owing £330,000 to the government.
Grant funding is provided to rural councils across the country, but the amount is being reduced, and will disappear altogether by 2020.
Ric Pallister of Lib Dem-controlled South Somerset District Council said the cuts may lead to a council tax increase.
He said it was "fundamentally wrong".
South Somerset Council said it has reluctantly agreed to accept the new four year funding deal.
'Rock and a hard place'
The introduction of 100% retention of business rates in the fourth year of the funding period will leave the authority with a negative revenue support grant.
In its latest settlement report, it has forecast that £330,000 will be required to be paid back to the government in order to redistribute to other authorities via a top-up and tariff system.
Mr Pallister added council tax may have to be raised to pay the government back, and described the decision whether to accept the funding deal as "impossible", and "rock and a hard place time".
A Department for Communities and Local Government spokesperson said it has provided a long-term funding settlement which will give the council "more than £70m to spend between now and 2020".
"This will allow them to deliver high quality services that local people want to see," he added.