Somerset introduces large vehicle permits to cut delays at tip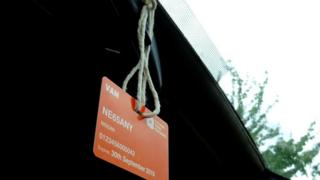 New measures to cut queues and reduce delays at Somerset recycling centres are to be introduced.
Somerset Waste Partnership said owners of larger vehicles, including vans, trailers and pick-ups, will now need a permit.
It said the current problems are caused by commercial vehicles, including many not from Somerset.
Under the new rules, only Somerset residents will be eligible for a permit.
A Somerset Waste Partnership spokesman said: "This will make a big difference to recycling site jams. Somerset is responding to residents' demands on queues and site entry controls.
"Many neighbouring councils already have similar restrictions, either based on vehicle size or where customers live."
Owners of vehicles including cars, 4X4s, campervans and people carriers will not need a permit.