Bridgwater 'collision hotspot' lights to change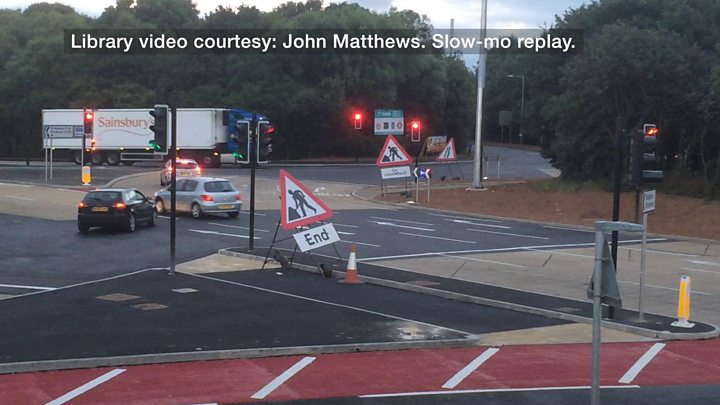 The timing of traffic lights on a newly redeveloped roundabout is to be changed following a series of crashes.
The Huntworth roundabout off junction 24 of the M5 at Bridgwater, in Somerset, was reopened last month after work costing £2.9m.
Drivers have been seen driving through red traffic lights and a number of collisions have been reported.
Somerset County Council said the phasing of the lights would be altered to try to resolve the problem.
Videos posted on social media have shown motorists driving through red-lights and near-misses between vehicles.
At least five collisions have been reported since the work was carried out, aimed at increasing traffic capacity and easing future congestion.